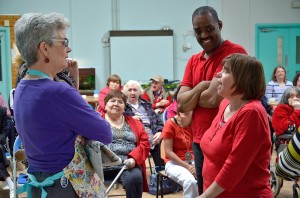 Clair has been involved with SeaChange Creative Advocacy Projects for many years. A key role has been running day long workshops that combine drama, advocacy and music to explore the issues that affect the lives of people with who use housing and community based services.  All participants have learning disabilities or mental health issues. Clair's role at SeaChange includes working as an actor/facilitator and writing songs that use participants' own words to reflect the issues discussed on the day.
SeaChange Co-mentoring sessions for Freelancers in participative arts and associated work fields – Clair and SeaChange founder Jo Merry run 2 day workshops to teach mentoring techniques as a way of managing the stress that freelance workers experience. Overloaded and isolated with limited options for support, participants are encouraged to practice effective mentoring techniques in a group setting, reflecting on their own support needs. The sessions also help people to consider how to identify potential co-mentors from their personal and professional circles.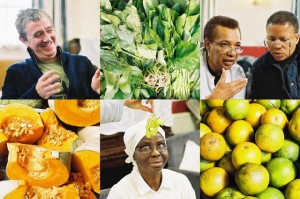 Teaching and CPD – Clair's work in teaching has a practical focus as she aims to pass on skills to other practitioners. Here are some of the kind of sessions she has been asked to run:
Practical ways to improve self esteem and presentation (De Montfort University Television Scriptwriting MA )
Facilitation of continuing professional development programme for practitioners relatively new to working with older people (Trinity Laban)
Creating issue based drama and accompanying workshop with students for women who have experience of the criminal justice system (Clean Break Access Course)
12 week Drama Training Course – Clair created and ran three 12-week workshop skills training sessions for volunteers to learn to work with older people in care homes. She used drama and songwriting to find ways to communicate messages about healthy lifestyles (Age Concern Fit as a Fiddle)
Practical sessions on working with older people with MA students of applied theatre at Central School of Speech and Drama and Goldsmiths

Put Your Rage on the Page
…and then sing it out- and feel better. Clair runs creative workshops to get the juices flowing with a huge range of people- students of all ages, choirs, – anyone who has something on their mind and would like to try to say it in song or rhythm. The issues can be serious, but the sessions are always a laugh.