About Bolder Voices
Bolder Voices is a unique singing group aged 65 – 94 who sing a mixture of original political material, West Indian songs and pop. We have a great new website, so for up-to-date information please check out: www.boldervoices.org.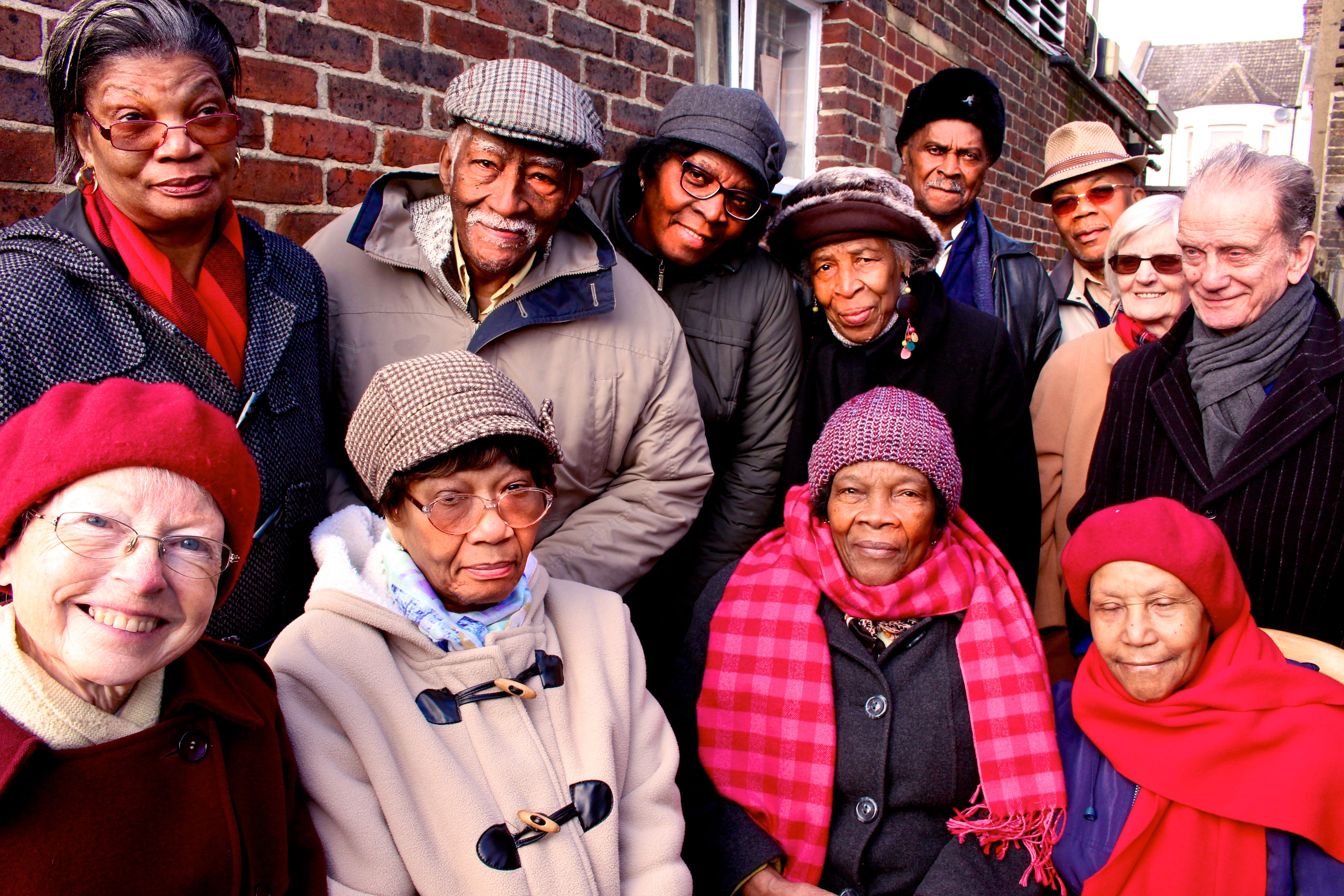 Bolder Voices is led by Clair and supported by guitarist Andrew Walpole.
CURRENT PROJECTS
Three Generations Singing (Spring/ Summer 2015)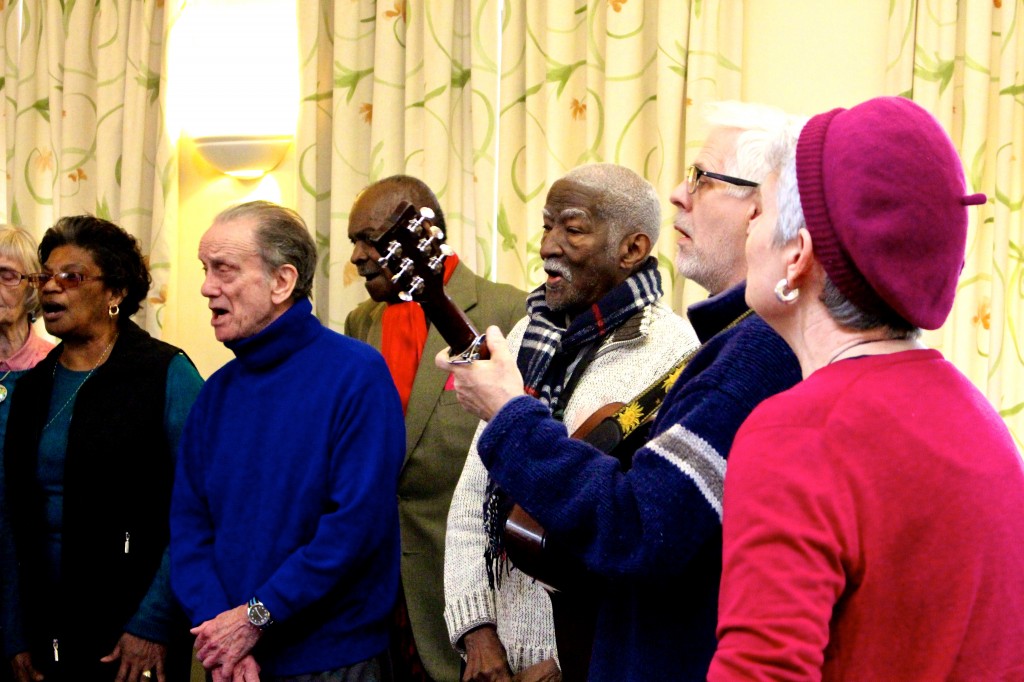 "I've got the blues…" Clair and Andrew are teaching 14 year olds at Queens Park Community School to write blues songs about how terrible it is to be 14! At the same time, Bolder Voices are running warmup and musical sessions at Lawnfield House residential home. All groups will create and rehearse songs, and sing them to one another throughout the process.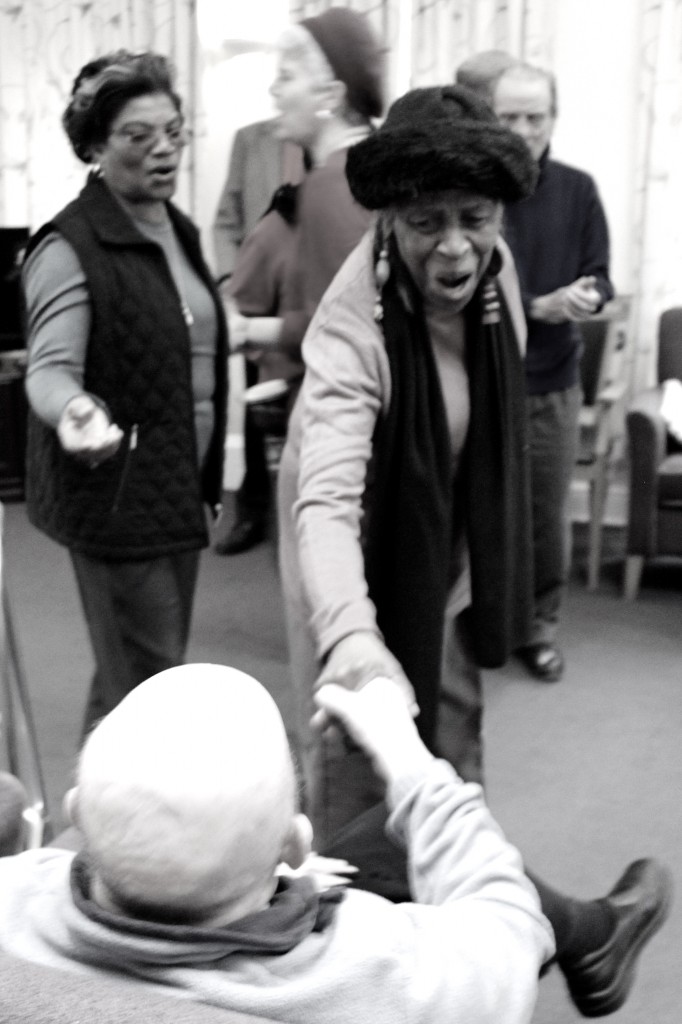 RECENT PROJECTS
Song for Brent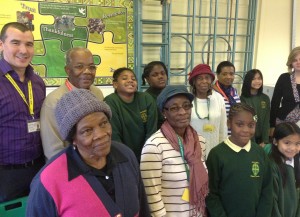 John Keble Primary School and Bolder Voices collaborated on an after school songwriting project celebrating the positive reasons for living in Brent.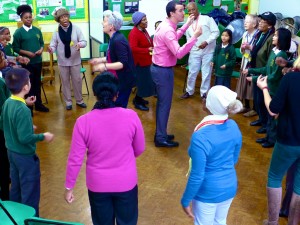 Living where I live… living where I live…. 
Stroll down our high street-
Hairdressers, barbers
Salt fish and ackee, and chicken (fried)
Mixtures of cultures, Somali, West Indian
Brazilian and Irish- side by side.
Living where I live..living where I live…
Voice of Our Age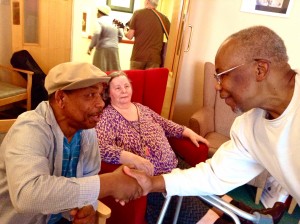 In early 2014 Clair began teaching the group to run stretching and breathing exercises and in March the group went into two local residential homes to run music based sessions over a 6 week period.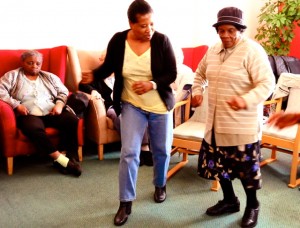 Stretching…. Singing…. Dancing…. As there were such similarities in age, friendships formed and since the project finished, members of the group keep returning to visit.
Want to book us?
We've performed at the South Bank, Albany Empire, Brent Civic Centre and Age UK Camden's AGM as well as at a variety of smaller venues. We sing a range of material and can write songs to order.
Bolder Voices rehearse weekly in Kensal Green and are always on the look out for keen new singers. If you think you might be interested in joining our friendly group, please write to boldervoices7@gmail.com for more information, or call Clair on 07958204551.